We´re dedicated to creating high-end and ultra-luxury travel experiences in Costa Rica for discerning travelers. With two decades as leaders in the luxury travel industry, Journey´s uniquely tailored itineraries come with the added value of our trusted expertise in the field, seamless service, and 24/7 in-country support. 
At Journey Costa Rica, we feel that travel can and should have a positive impact on all its participants, from travelers and locals to our team on the ground and behind the scenes. We´re constantly exploring, designing, and revamping to create travel journeys that connect our guests to the raw wonder of nature, encourage awareness of sustainability issues and plant a seed of change. 
Sustainability

Luxury

Innovation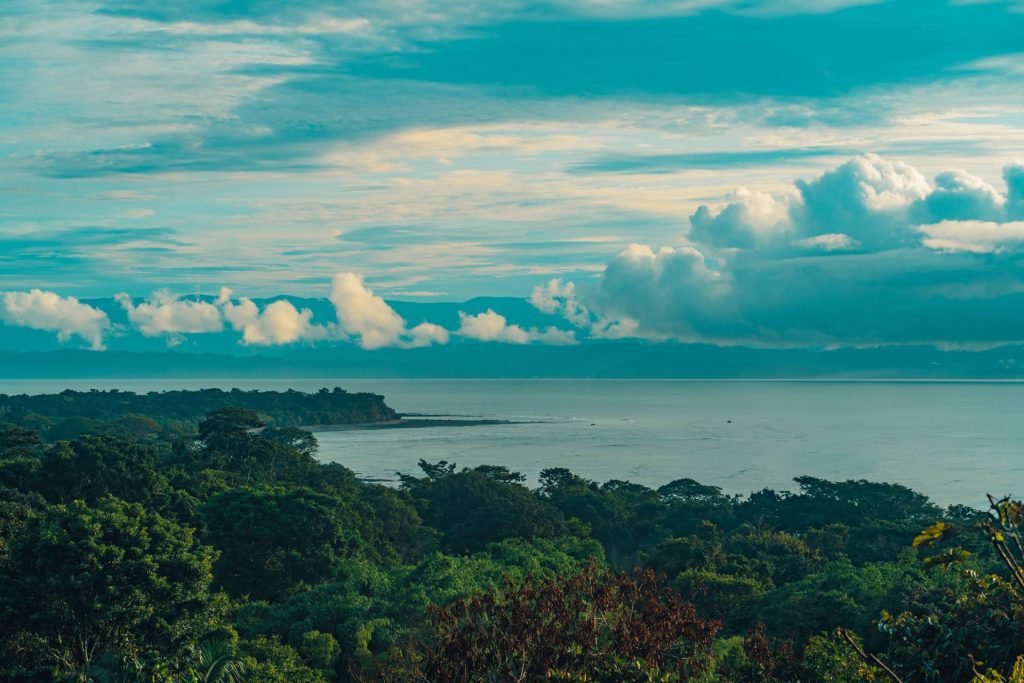 Costa Rica is an inspirational model for how to have a positive relationship with the environment and actively protect its natural wealth for future generations to enjoy. Taking a radical approach to luxury travel, Journey Costa Rica strives to have a positive impact on everyone we come into contact with while offering creative and high-touch trips.
Travel can benefit a destination in many ways; we also acknowledge that it can cause negative environmental consequences. That´s why we prioritize modes of transportation and accommodation partners based on their sustainable practices, as well as charging our guests a conservation fee which offsets the effects of international and domestic flights, all land transportation and accommodations.
We are aware that sustainability is a journey, and we will continue to adapt our practices as part of our mission: to be a leader in luxury travel that has a positive impact on the environment and local communities. We will continue to challenge ourselves, make mistakes, self-reflect, and improve.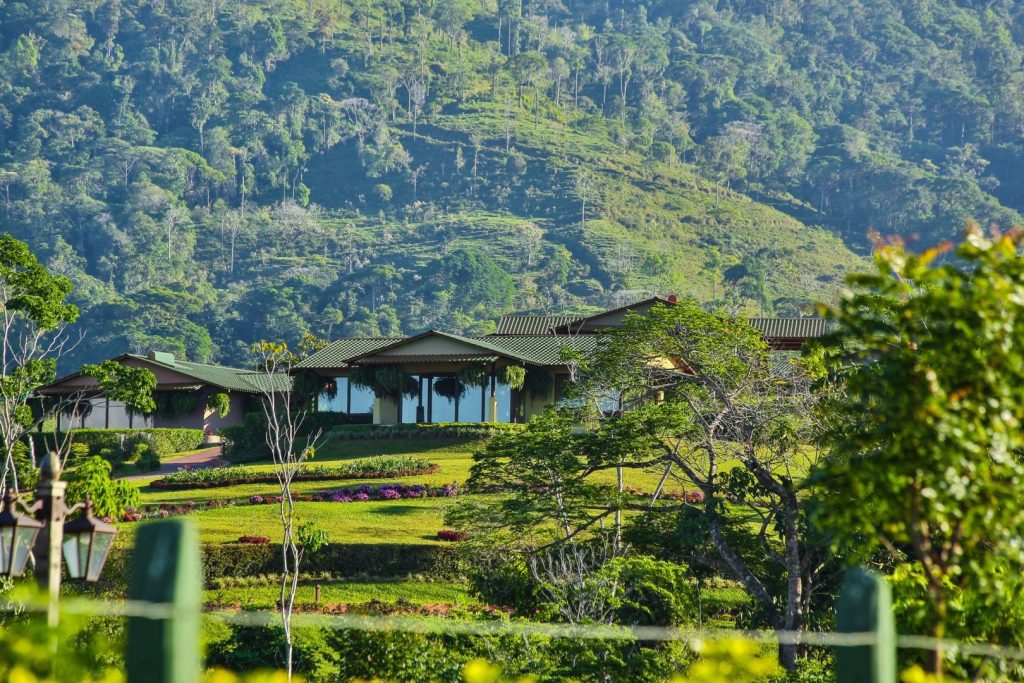 We propose exceptional travel experiences in Costa Rica, from a luxury perspective. Our team is well versed in curating ultra-luxe villas, private flights, and elegant yachts, but for us, a sense of luxury goes deeper. It´s also about ease, access, and privacy.
From the moment you touch down on Costa Rican soil, we take care of the details so that you´re free to experience. Journey is there every step of the way to assure a seamless trip, thanks to our thoughtful travel planning specialists, local fixers and hosts, and dedicated in-country coordinators, available 24/7.
Elevate your experience with special access to the knowledge of experts, the wisdom of local communities, and the grandeur of Costa Rica´s natural wealth. With us you can spend the night in a biological research station or in a luxury private villa that's exclusive to Journey Costa Rica. Luxury has no limits.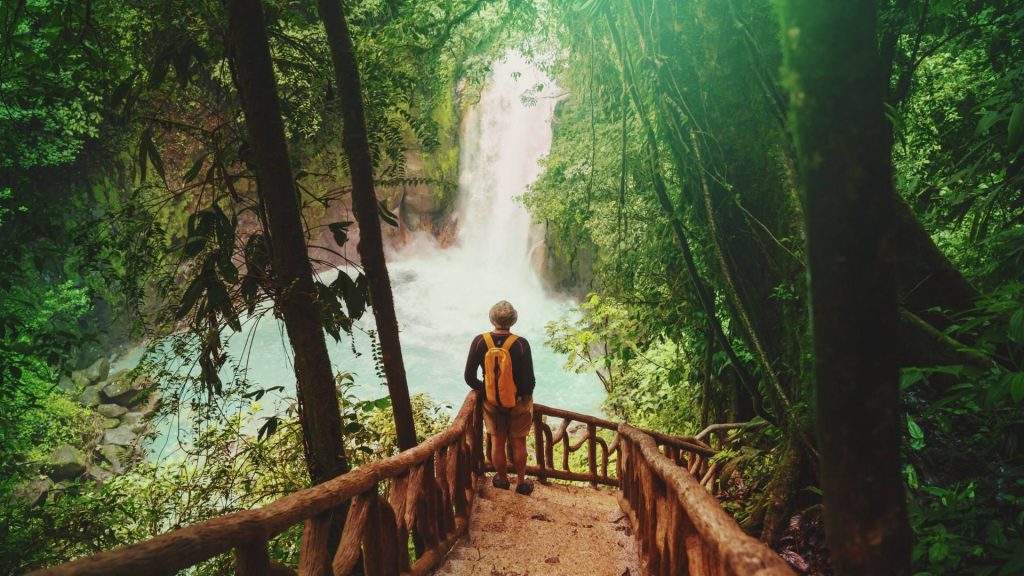 The best kind of travel challenges our perceptions and offers a new perspective, reinventing how we connect with a place, it´s people and cultures.
We´ll take you to experience Costa Rica´s must-sees with a creative twist and invite you on adventures never done before. We want to give you unique access to unreal places, so you can admire epic volcanic craters from a helicopter, catch perfect sunrise waves with a world-class surfer, or zipline over lush rainforest with no-one else around.
Let us introduce you to leading experts that will illuminate Costa Rica´s cultural and natural wonders. Live a day in the life of a wildlife conservation expert, capture extraordinary landscapes with a pro photographer, or discover the history of the coffee bean chatting to a top CEO in the business.
Our bespoke itineraries push the boundaries of what luxury travel in Costa Rica can inspire. At Journey, we´re driven by expanding the horizon and breaking frontiers.
Our mission is rooted in the power of travel as an agent of change. We believe our exceptional luxury journeys can facilitate positive personal transformation, embrace innovative sustainability practices, and support intercultural understanding. Let us share these amazing travel revelations with you. 
WHAT OTHERS ARE SAYING ABOUT US
" Overall it was fantastic. We loved Christhiam and Francisco. They did a particularly great job getting us through Guachipelin away from the crowds. And they were so sweet with our family. "

Chuck Michaels - Jan 2023
WHAT OTHERS ARE SAYING ABOUT US
" One of our best trips ever! The entire Journey Costa Rica Team made the trip effortless and exceptional from transfers to in-trip service. The tour providers were first rate and our primary driver and tour guide Fabriso was excellent and went over and above during our trip. Thank you! "

Paul Hoffman - Jan 2023
WHAT OTHERS ARE SAYING ABOUT US
" Playa Captiva was amazing- staff and our stay. We had great drivers and spent quite a bit of time with Fabricio who was friendly, informative (stopped to show us a sloth and monkeys) and a very good driver! "

Diane Handler - Feb 2023
WHAT OTHERS ARE SAYING ABOUT US
" Everyone we encountered was very friendly and eager to tell us about their country. Zip lining and rafting were definitely highlights, and the beach at Papagayo was beautiful. Thanks for a wonderful time! "

Carrie Gannon - Feb 2023
WHAT OTHERS ARE SAYING ABOUT US
" We couldn't have had a better experience than the one that your team planned for us. The accommodations, service and attention to detail were all exceptional, and we're so grateful to Experience Costa Rica for organizing such a beautiful, unforgettable trip. We hope to return again soon to Costa Rica! "

Theresa Murphy - Feb 2023
Our dedicated team can be found throughout Costa Rica, with hubs in both the buzzing capital of San José and the iconic Pacific coastline of Guanacaste. This means we can continually explore the most remote corners and innovative hotels; create extraordinary adventures and uncover the latest luxuries. Our presence allows us to shape memorable journeys for each guest: we love getting out and about, testing, fine-tuning, and designing remarkable experiences to share with our clients.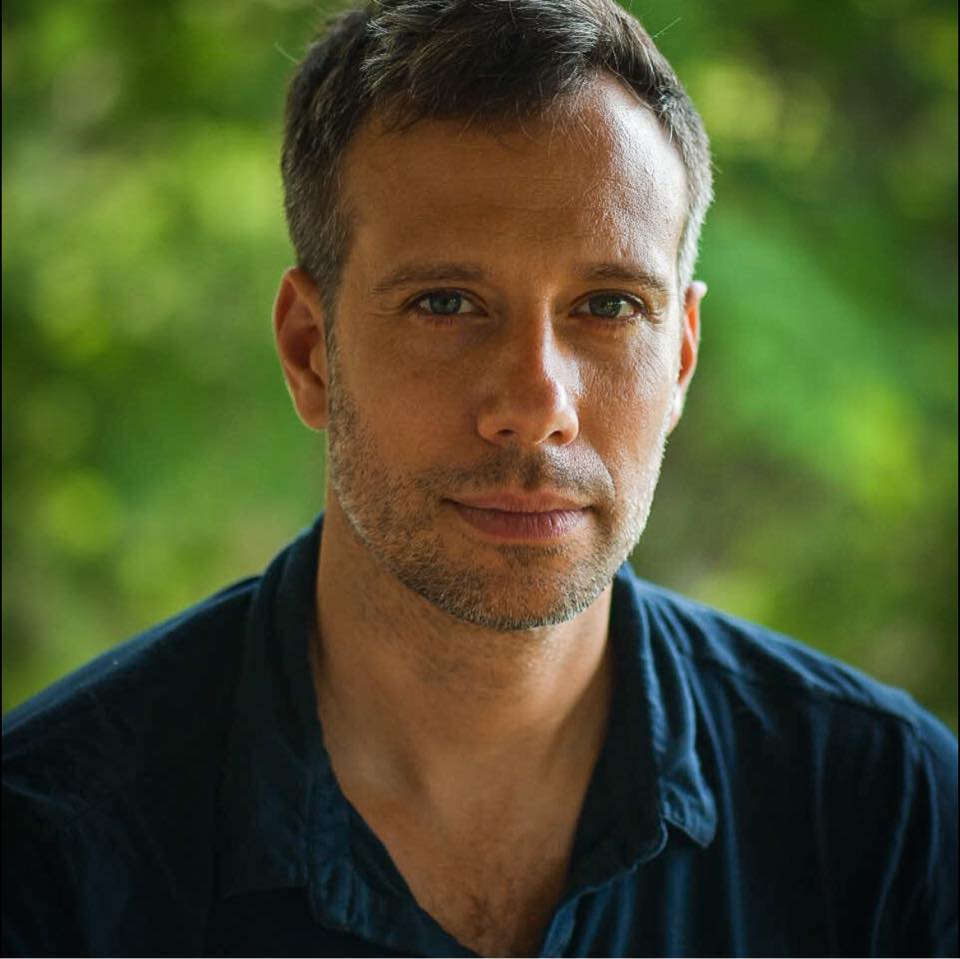 Co-Founder and General Manager
"Personally, there's no happier moment than when I'm exploring. The entire process of discovery is a joy, from the research to the serendipitous moments on the ground. Travel is my happy place!"
After growing up between Peru, a handful of U.S cities and Chile, Javier channeled his creativity and passion for outdoor adventure into working as a high-altitude mountain guide, starting his own photography-based travel company in Chile, and even climbing Mount Kilamanjaro! Following 11 years of international roles with luxury travel company Abercrombie & Kent, Javier joined forces with Zachary Rabinor, Rebecca Scotti and Matteo Luthi to spearhead Journey Costa Rica. A resident of Tamarindo on Costa Rica´s Pacific coast, Javier loves road tripping with his family, connecting to nature, and getting outside his comfort zone.  
Founder | President | CEO
"With Journey, I´m passionate about sharing amazing experiences with the world and have a deep belief in travel as a motor of change, transformation, sustainability, and intercultural understanding."
Zach´s adventurous spirit and love of surfing have seen him backpacking from Mexico to Hawaii, stowing away on ships bound for the Galapagos Islands, and taking spontaneous, mind-opening trips to Costa Rica. Teamed with a Masters degree, learning to speak Spanish, and leading non-profit expeditions through Baja California, Zach´s eclectic mix of experiences eventually led him to launch his own travel company, Journey Mexico. After almost two decades of designing tailor-made, luxury trips in Mexico for an international audience, Zach and his team continue to innovate unforgettable experiences.