Get inside the minds of our Costa Rica expert team! We´re sharing what goes on behind the scenes to bring a travel experience to life. Every step of the creation process is geared towards giving our travelers forever memories that go deeper than the norm, read on to find out how.
IN-COUNTRY LOCAL KNOWLEDGE
Journey Costa Rica´s in-country presence is a driving factor in our ability to craft high-touch travel experiences that you won´t find anywhere else. From coastal mangroves to volcanic hot springs, we´re constantly exploring, trying out, and reshaping to tailor our offerings to the caliber of our discerning guests.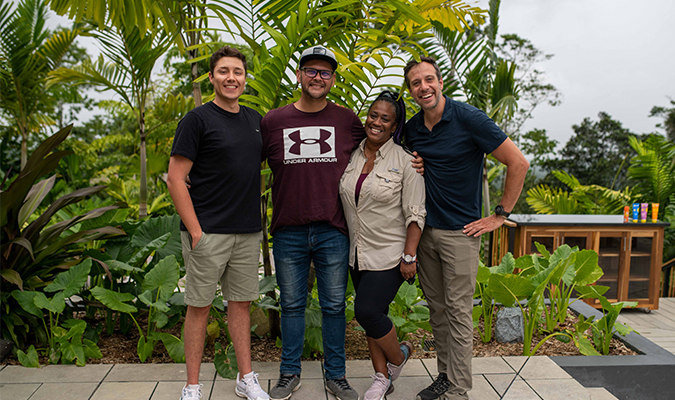 SUSTAINABILITY AND AWARENESS
Our framework for any journey combines aspects of sustainability that are central in our approach to travel, our expertise in designing creative luxury experiences, and a seamless service. For us, travel is a powerful agent of change, so our team sat down and defined three elements that we believe can have a positive impact on our travelers: awareness, wonder, and action.
Awareness can be the starting point for an interest that grows into initiative. This firsthand consciousness might look like discovering innovative sustainability practices on a behind the scenes walk at an eco-lodge or visiting a turtle nesting site and learning how rising temperatures are impacting the natural female to male ratios. We seek out experiences that allow our travelers to make a personal connection with people, places, and nature.
Kids are the best teachers for viewing the world with eyes of wonder. Our co-founder, Javier Echecopar, was recently on a boat trip in Guanacaste with his family in search of bioluminescence. On a playful impulse, his young son patted a hand into the water, sending out bolts of luminous light in all directions. Shrieking with amazement and surprise, this sense of pure wonder became infectious and the whole boat joined in! These are the moments of raw fascination we want to share with our travelers, the moments that cultivate a deep appreciation of the natural world.
There´s no better path to integrating understanding than through real life experience; action transforms theory into a tangible reality. We know plastic pollution is a global issue, but as you´re assisting a beach clean-up and finding hundreds of micro-plastics, you really understand the importance of ´biodegradable´. Similarly, while planting trees to support reforestation programs and making a tactile connection with a living thing, you get a chance to contemplate the growing time behind a forest. We´re not here to lecture anybody, but if our journeys can help to promote an understanding of the challenges our planet is facing, that´s a responsibility we´re all about taking on.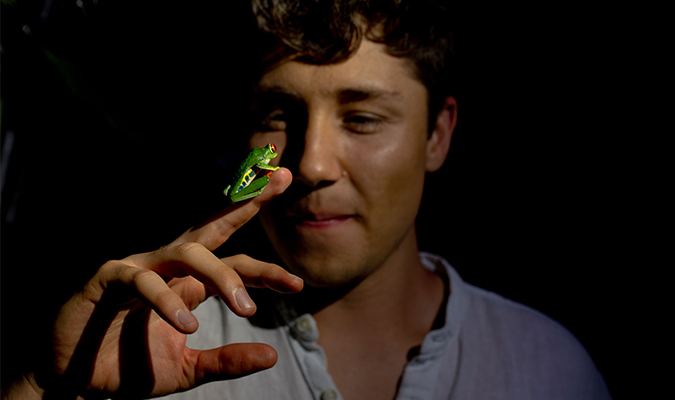 RELENTLESS EXPLORATION
With a framework of what we want to offer our travelers in mind, let the exploration commence! And at Journey Costa Rica expert exploration means leaving no stone unturned. Our in-country presence, monthly team trips, and ongoing hotel check-ups ensure we only offer what we know firsthand. Sometimes, we´re prompted by what already exists in a destination, tweaking to anticipate the needs of our travelers, and other times, we see an opportunity and get hands-on to develop it. This building vs finding approach requires close collaboration with our partners, which is why establishing personal relationships with people we trust is super important to us. Turning an idea into reality requires a continuous process of experiencing, analyzing, prototyping, and re-experiencing before we´re ready to share it with our clients.
Journey Costa Rica´s creation process encompasses the essence of who we are and what we offer. Our luxury trips host an authentic connection to the destination, deliver awesome wow moments, and share meaningful travel experiences you´ll take home with you.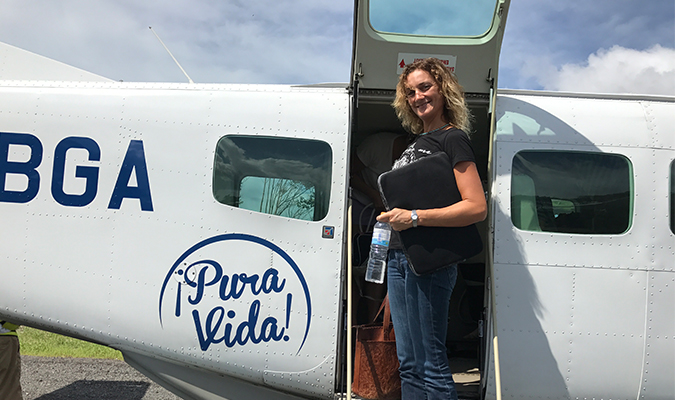 Ready to Book with a Costa Rica Expert?
Take a look at these sample itineraries created by our team´s travel planning experts and let us know how we can tailor them to design your perfect trip in Costa Rica.