Böëna Wilderness Lodges offer an extraordinary guest experience that seamlessly blends comfort, conservation, and connection with local culture and nature.
Meaning ´health, healing, and wellbeing´ in the indigenous Cabécar language, Böëna is rooted in sustainability, and built on the pillars of authentic human connection, transformative adventure, rejuvenating indulgence, and luxury among pristine nature.
Fresh from opening Böëna´s fifth eco-lodge located in the cloud forest, we sat down with one half of the visionaries behind the project, Luz Cacares, to chat about protecting Costa Rica´s natural wonder, inspirations, and what keeps them motivated after over two decades of service. Here´s what we learned.
Sustainability in Costa Rica in the 90s
We were curious to know more about Costa Rica´s sustainability landscape when Böëna was starting out in the 90s. Luz set the scene taking us back to the 50s, when large areas of deforestation were a wake-up call that efforts to reverse and reforest were crucial in order to protect the country´s natural beauty, Costa Rica´s greatest treasure. In 1970, the National Park system was innovated by environmental pioneers Alvaro Ugalde and Mario Bosa, a legacy which now sees 53% of all forest, marine, and wetland areas protected. By the 90s, the country´s travel industry saw big opportunities to move in the direction of tourism focused on natural history, adventure, and small properties, and in 1995 the Costa Rica Tourism Board developed the first certification for sustainable tourism (CST) in the world.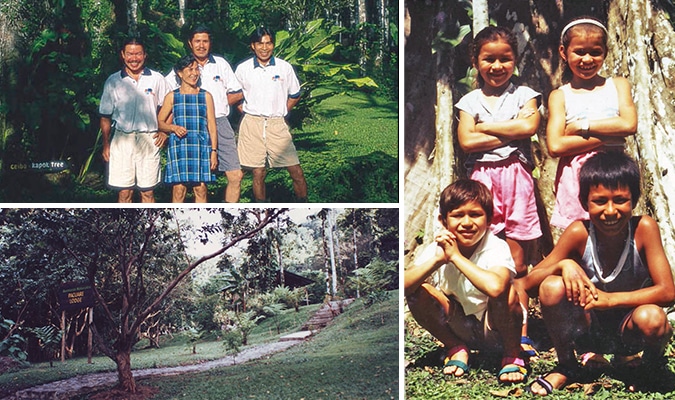 Böëna´s Beginnings
Luz´s co-founder and husband, Roberto Fernández, has adventure in his blood. Luz told us about his early experiences hiking the Turrialba Volcano with friends to sleep in the crater and taking swimming pool dinghies out to raft river rapids! With their sights set on a more challenging river, the group of adventurers decided to take their professionalism to the next level. Flying to the meeting place, each friend quietly sneaked a life jacket off the plane, perfect for use on the river along with their wooden paddles!
When Roberto discovered Pacuare he couldn't believe his eyes; rafting through scenic rainforest and sleeping at a campsite on the banks of the river. With a vision taking shape, Luz and Roberto purchased the 30-acre grounds – at the time home to five bungalows, cattle, and a swamp – and decided to use adventure travel as a vehicle of transformation. Pacuare Lodge was born, and the rest is history.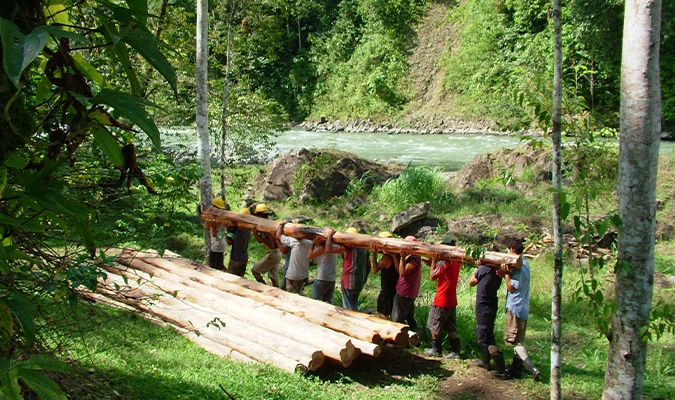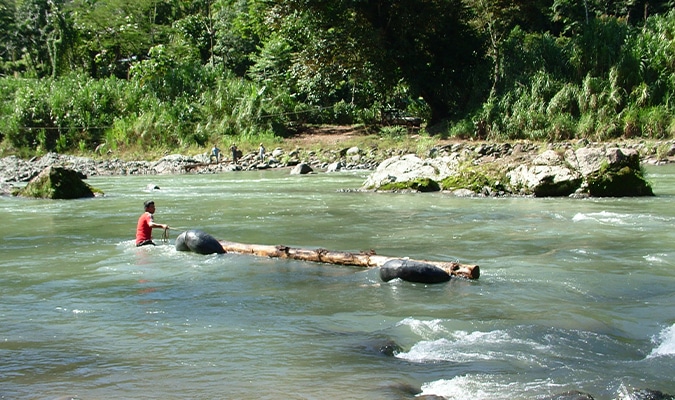 Developing a Collection of Sustainable Wilderness Lodges
Since Böëna´s conception, there was a vision to create a collection of locally owned lodges with a sustainability philosophy that was rooted in the conservation of Costa Rica´s natural wealth and its communities.
While Luz was studying tourism at university in the 80s, some of her classes would focus on biology and natural history, with field trips to national parks like Monteverde and Poas Volcano, or to meet researchers from abroad. Back then, it was all about the experience of connecting with spectacular natural places with rustic accommodations. Böëna´s vision has been evolving over the years to offer the same intimate and immersive experiences, but paired with comfortable beds, beautiful bathrooms, fine dining, spa treatments, and wellness activities.
As a member of The Long Run Foundation for over 10 years, Böëna shares the global group´s common goal of using business to support a healthy planet and the wellbeing of its communities. When bringing a lodge to life, Luz and Roberto follow the foundation´s four C´s model, encompassing nature conservation, cultural connection, support of local communities, and commerce. Luz explained that her and Roberto only choose locations for lodges where there´s opportunity to make a positive impact.
Böëna´s second property in the remote Osa Peninsula, Lapa Rios Lodge, was acquired in 2019 after years of looking for somewhere that could match Pacuare´s pristine environment and biodiversity. Osa is one of Costa Rica´s jewels; home to the Corcovado National Park and spectacular wildlife, from colorful frogs and macaws to endangered monkeys and hundreds of bird species. As one of Costa Rica´s wildest destinations, there were already several conservation programs happening in the area and through Lapa Rios, Böëna helps to protect 1,000 acres of Central America´s last tropical lowland rainforest. Roberto and Luz have continued to buy land for conservation throughout the last three decades and now preserve an amazing 2,075 acres of land, mainly primary forest, after starting out with just 74 acres at Pacuare Lodge.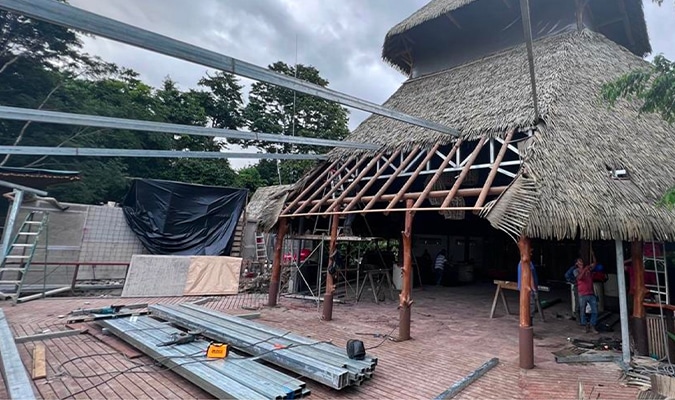 The past few years have been busy to say the least, with Monteverde Lodge & Gardens and Tortuga Lodge both developed in 2021, and Cloud Forest Lodge opened in late 2022. Tortuga Lodge is tucked between the Tortuguero River and pristine rainforest on Costa Rica´s northern Caribbean Region, an important and complex habitat for several turtle species. Böëna is the only property in the area with a private nature reserve, where guests can take nature walks, kayak up the river, and visit turtle nesting sites.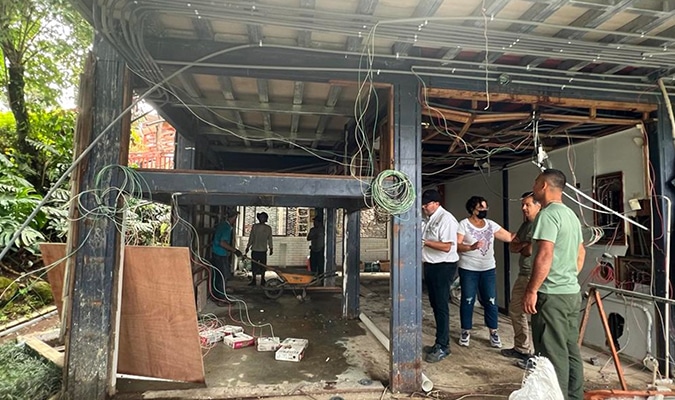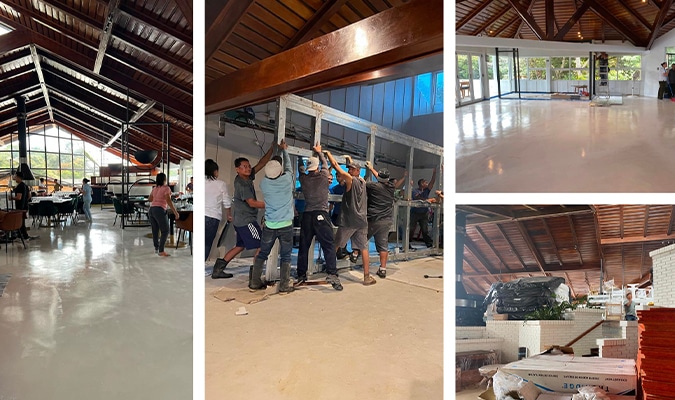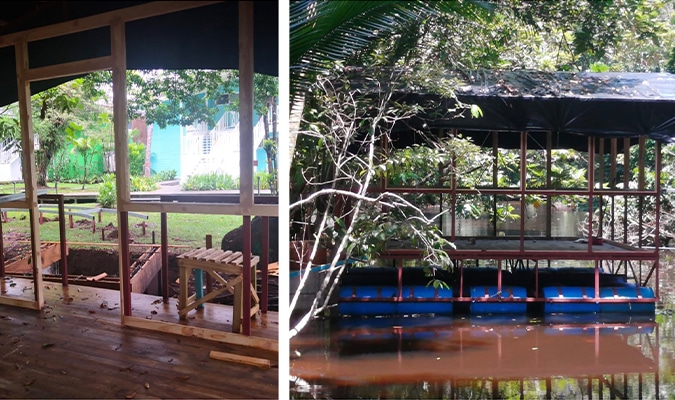 Monteverde and Cloud Forest Lodges, located within 5 minutes of each other, are a chance to experience the mystical low-lying mists that give the forest its name and the remarkable rare plant and animal species that thrive there. The newest property is immersed in the cloud forest, sitting between the Monteverde and Santa Elena reserves, boasting a spectacular view of the Gulf of Nicoya and its own 57-acre nature reserve where travelers can zipline over the canopy.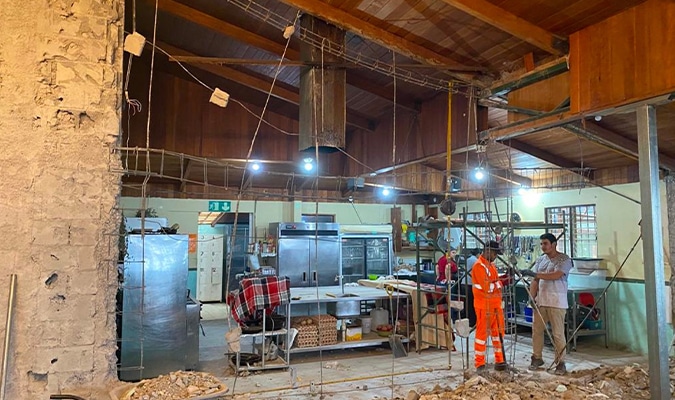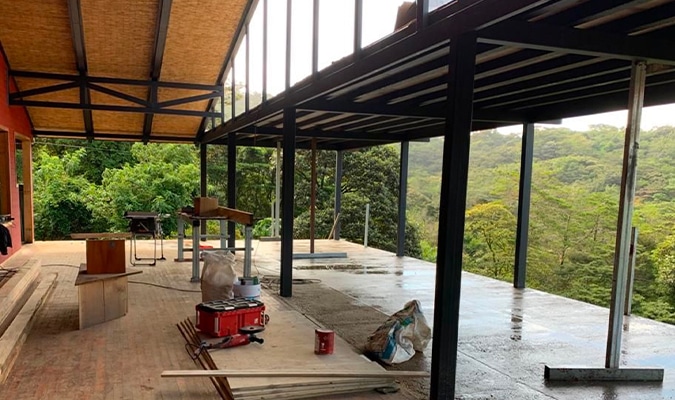 The Ripple Effect
As naturally curious people, Luz and Roberto love travelling. Pre-pandemic, Böëna was a member of National Geographic´s Unique Lodges of the World Program, which Luz recalls as an amazing learning opportunity that´s helped to improve the lodges´ overall concept. Each year, owners from 50 worldwide properties would meet to exchange ideas, from how to produce electricity, culinary concepts and managing conservation projects, to handling community and cultural programs. Luz explained how meeting fellow owners to share notes was a big inspiration and an opportunity to learn and adapt ideas to individual surroundings or resources.
For Luz and Roberto, client feedback is a powerful resource for updating and innovating lodges. Many of Böëna ´s guests have traveled around the world and offer valuable insights into what they love and what could be improved. It´s important that the guest experience is transformational, planting a seed of sustainable thinking that might grow into action. After learning about reducing energy consumption, a contest was held between the staff at Pacuare Lodge to monitor how much energy they could save at home. The winner´s energy bill was then paid by Boena for 3 months. Luz told us how one guest was so inspired by this idea that he implemented it in his own business back in Switzerland! That´s the sustainable ripple effect.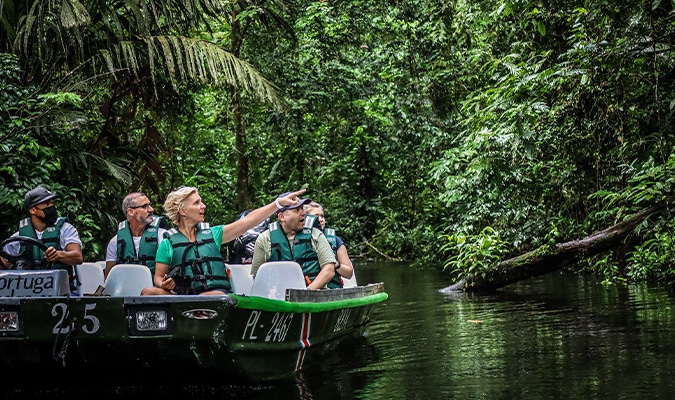 Measuring Success
When we asked Luz how she measures Boena´s success, her answer embodied the conservation mission at the heart of each lodge. Success means seeing her team and their communities happy, welcoming repeat guests to the lodges, and knowing that Böëna is having a positive impact on its surroundings. Aside from her passion for conservation, a huge drive for Luz is finding talent in local communities, seeing employees flourish from a basic position to more responsibility and a second language, and welcoming their children to the team too.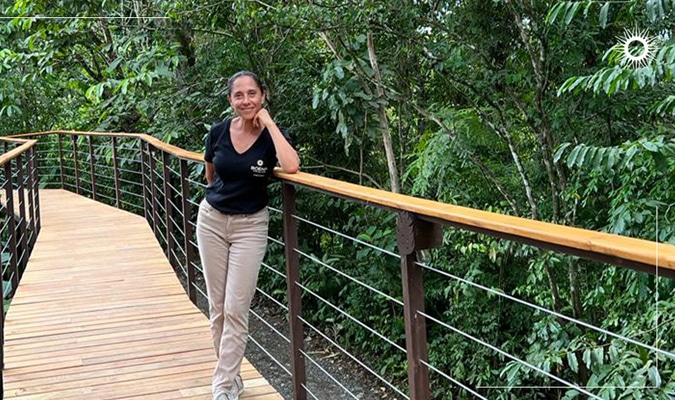 How to Approach Challenges
Running eco lodges in remote and untouched environments comes with its challenges too. Access can be tricky, as can sourcing electricity, and finding staff. At Böëna, the secret ingredients are creativity and passion when it comes to solving problems. Rafts are tied together to transport tractors over the Pacuare River, self-sufficient energy supplies are produced through solar power and wind turbines, and staff are received from neighboring communities with extensive training – almost all Boena´s 300 employees are from local areas. Luz´s mantra is that any challenges are worthwhile when you know you´re making a difference.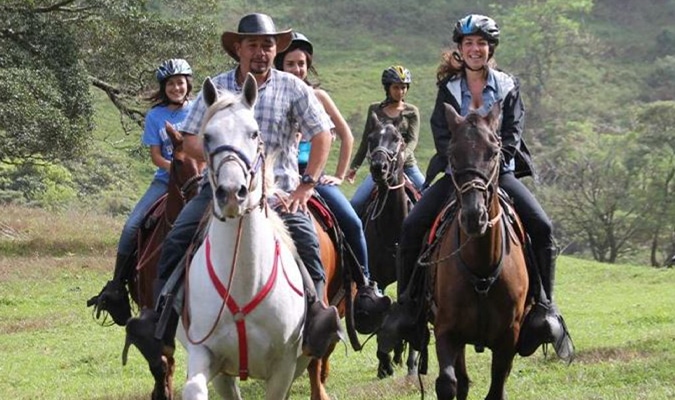 What´s Next for Boena Wilderness Lodge?
Having opened four lodges within the past few years, Luz told us it was time to settle in and focus on designing authentic experiences that connect guests with the culture, nature, and natural history of each location. Böëna ´s sustainability manager is working closely with staff at Monteverde, Cloud Forest, and Tortuga Lodges to upgrade and innovate sustainability programs set to run in 2023.
With lots of travelers choosing multi-lodge programs, Böëna has recently invested in a Cessna caravan aircraft with the idea of connecting the lodges by air for an easy experience. Watch this space.
Thank you so much for taking the time to speak with us Luz!
Are you ready for the Böëna experience?
Get in touch with our travel planners to start planning your own transformational journey in Costa Rica.