At Journey Costa Rica, we believe that travel should have a positive impact on everyone it touches, from the environment and local communities to our travelers and colleagues.
Our team is constantly exploring, designing, and revamping to deliver inspirational travel journeys that invite our guests to:
Make a personal connection with the WONDER of nature, cultivating a deep appreciation of the environment.
Develop AWARENESS about existing sustainability practices and the challenges faced by communities or the natural world.
Use ACTION as a tool of understanding and change – whether that´s getting hands-on at a biological research center or planting trees in a reforestation zone.

Costa Rica is an inspirational model for how to actively protect natural beauty, ecosystems and biodiversity, while benefitting local communities and producers. We love learning from Costa Rica´s many changemakers, and are so excited to tell you about the partnerships and collaborations we´ve been working on below!
BOSQUE VIVO FOUNDATION + JOURNEY FOREST
Initiated and developed by a family-run, sustainable dairy farm in Costa Rica´s northern region, the Bosque Vivo Foundation is the country´s first high-altitude reforestation project. Aside from rehabilitating native trees to return the forests to their natural state, Bosque Vivo also encompasses the areas of environmental education, volunteering and research to have as much impact and outreach as possible.
We´re thrilled to partner with Bosque Vivo and actively support their invaluable efforts, asking each of our travelers to contribute a 100USD conservation fee per trip, which goes directly to the foundation as part of a monthly donation. Our team got hands-on recently, taking their families to help plant 150 native trees (we´re aiming for 500+ by the end of 2023!) with Bosque Vivo in the "Journey Forest", a wetlands zone in rehabilitation. Read our interview with co-founders, Pier and Giugliana Protti, to find out more about the project and why these efforts are so important.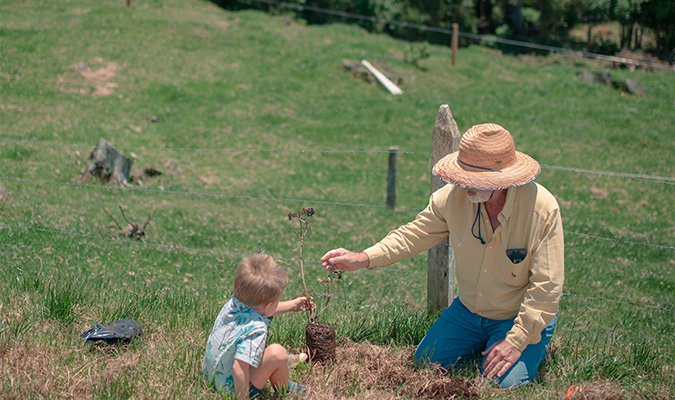 CONNECT OCEAN
Rooted in the core values of social responsibility and environmental awareness, this forward-thinking company is all about connecting communities with the ocean. Through creating dynamic activities and education programs based on marine ecology themes – for all abilities and experience levels – Connect Ocean helps participants to better understand the ocean as an ecosystem, and how to work together to protect it. We´re developing some super exciting adventures for our travelers with founder, Ernst – watch this space!
OSA CONSERVATION
Costa Rica´s Osa Peninsula is our favorite place for wild animal observation, thanks to its massive biodiversity and pristine ecosystems. The nonprofit organization, Osa Conservation, is dedicated to protecting this globally significant area of the country and we can organize day visits or overnight stays at their Nature Retreat Center. You´ll get chance to connect on a deeper level with the natural world that inhabits this incredible corner of Costa Rica; observing nesting sea turtles and learning about the challenges of preservation with the conservation team; visiting the organization's farm to help plant and harvest the produce that goes to the kitchen, and going up the Osa Peninsula´s only canopy tower at sunrise to be at eye level with squirrel monkeys, sloths, and great green macaws. You can even take part in climbing trees that reach heights of 20-30 meters!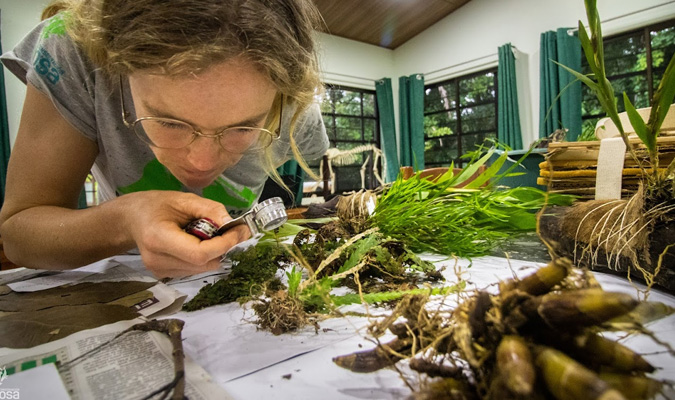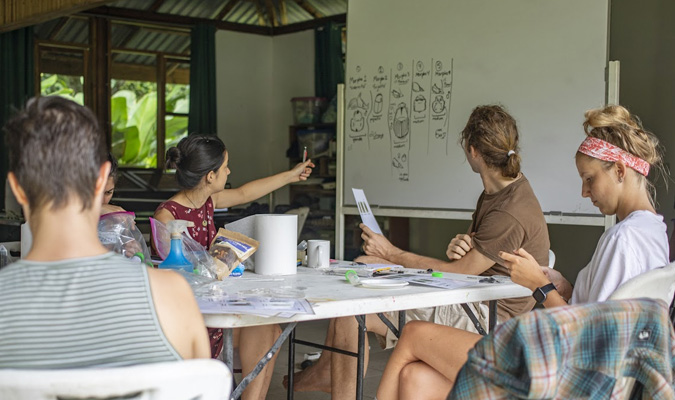 SAVIA
Savia is a 17-acre sanctuary in Monteverde that´s dedicated to pristine nature, biodiversity, and scientific knowledge. Our co-founder, Javier, was wowed by his experience here and knew it would be something special for our travelers! He got to explore the tropical forest with local experts, interacting with flora and fauna from ground level up to the highest reaches of the canopy. This is a fresh way to connect with the forest, observing how wildlife interconnects and coexists, tree climbing and ziplining, and walking barefoot on different terrains.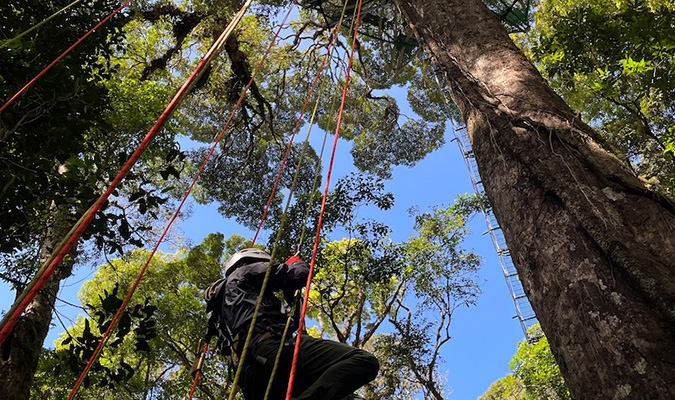 We´re aware that sustainability is a journey, and we will continue to challenge ourselves, make mistakes, self-reflect, and improve as part of our mission: to be a leader in luxury travel that has a positive impact on the environment and its local communities.
CURIOUS WHAT AN ECO-CONSCIOUS TRIP CAN LOOK LIKE IN COSTA RICA?
Take a look at Journey Costa Rica´s inspirational Help the Planet itinerary and get in touch with our travel planners to tailor-make your dream vacation!