Hacienda Costa Rica is an under-the-radar, exclusive and private villa estate in Costa Rica. At Journey Costa Rica we feel lucky to be among the small selection of travel partners with booking access. Protecting the privacy of the hacienda is paramount for guest experience. Read on to get a feel for this spectacular property and what makes it so special.  
Where is it?
Hacienda Costa Rica is a private estate is situated to the south of the Papagayo Peninsula in Costa Rica´s Guanacaste region, located around an hour´s drive from Liberia (LIR) international airport.
What's the vibe?
Lovers of nature and privacy will be in heaven at this hacienda! The luxurious property sits on a 1,700-acre peninsula surrounded by miles of beaches, citrus groves, lagoons, and cattle-grazing fields. With plenty of space to roam and no one else around, this is a perfect pick for intimate retreats with small groups of families and friends. Two large lakes host a huge variety of birds, and four main beaches ring the peninsula, some rugged with rock pools, and others perfect for long walks, surfing, fishing, and picnics on the sand.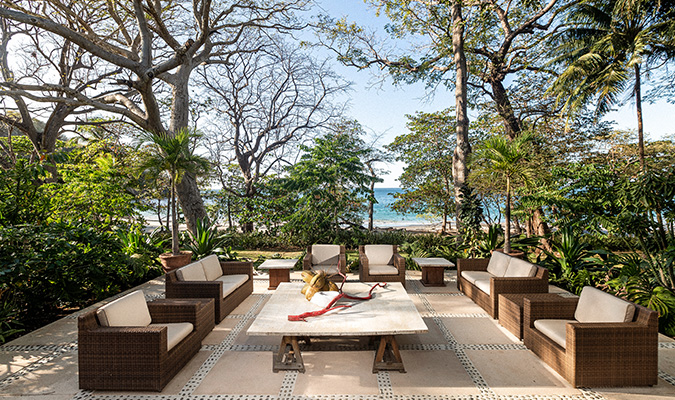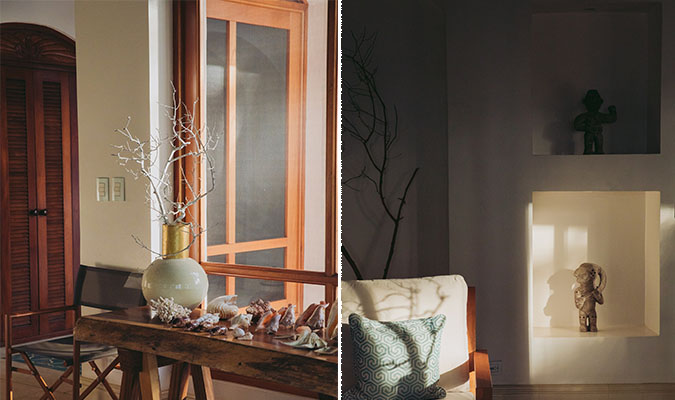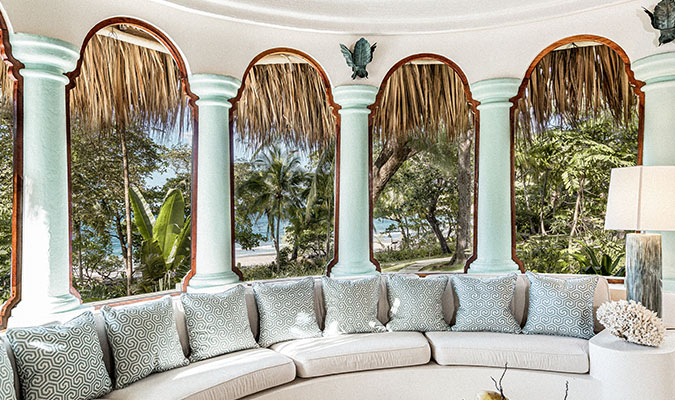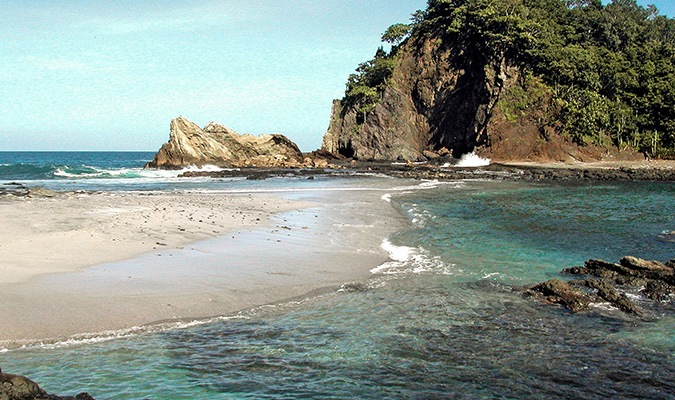 Where will I stay?
Hacienda Cosa Rica features five structures called ´ranchos´ with thatched roofs and crisp white facades. Four of these are two-story accommodations some 50 yards from the beach, sleeping up to 16 guests. Each accommodation hosts a king master bedroom on the first floor and a smaller room with a king or twin beds upstairs, both ensuite. The fifth rancho provides a generous outdoor terrace with comfy seating surrounded by tropical jungle leaves, plus a spacious living room and separate dining area, both with naturally illuminated bay window seating.
The aesthetic finds a balance between elegant and earthy; a blank canvas of pristine white contrasts the soaring ceiling of dried palm leaves, with spaces decorated by stylish wood furniture and natural sculptures of branches, coconuts, and coral. 
What is there to do at Hacienda Costa Rica?
The estate is essentially a playground for all ages! Kids will love learning how to lasso and milk cows with the horsemen, who´ll also take guests out for horseback rides around the grounds, beaches, and even to play polo on the fields. With a large free-form swimming pool and four surrounding beaches, there´s plenty of opportunity for some fun in the water.
Try snorkeling, kayaking and standup paddleboarding, or simply soak up the sun. Action-seekers can take a bike out on the property´s dirt roads, hike with the resident naturalist guide, and take four-wheel tours to admire view of the dramatic coastline.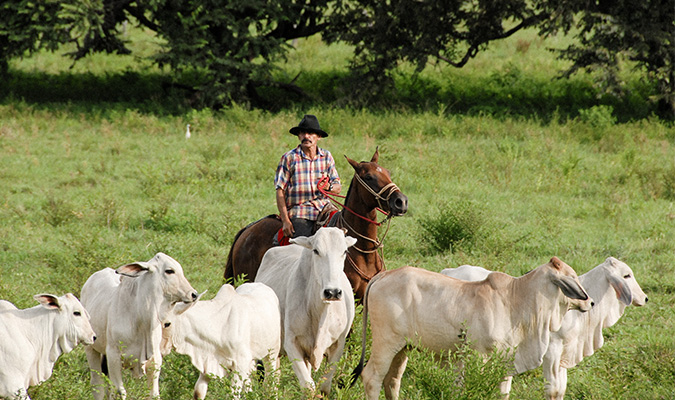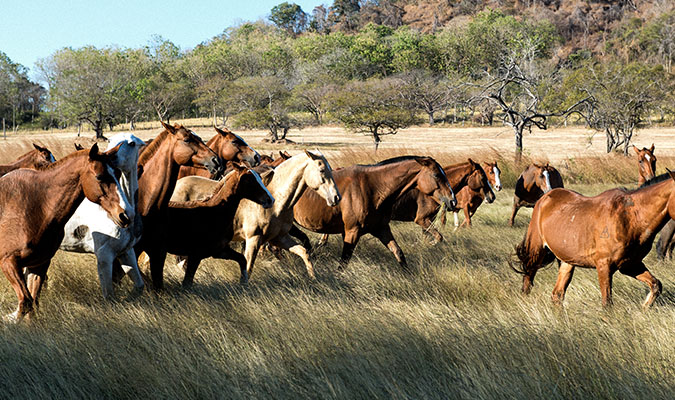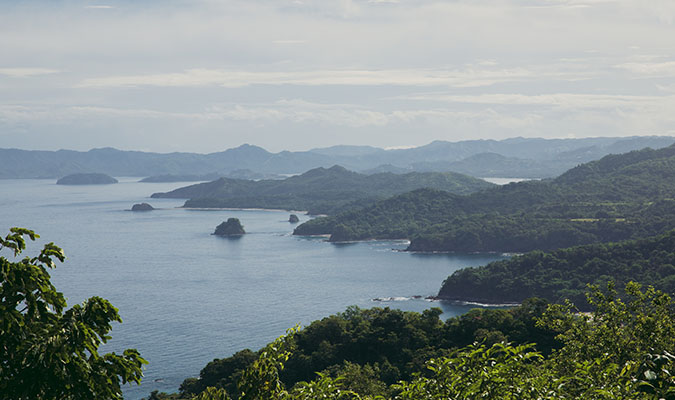 What makes it special?
Family owned, the hacienda's partners with only a select few for bookings and Journey Costa Rica is privileged to be one of these. This hidden paradise enjoys private access to four spectacular beaches that encircle the peninsula. The house is close to Cabuya beach, perfect for activities with a secluded cove at one end. Wild Plantanares features an estuary that flows into the ocean, Cabuya is made for strolls in the sand and picnics, and Carbon beach is filled with black volcanic sand lapped by calm, clear water. Located nearby, Playa Grande beach is part of Las Baulas Marine Park, an important nesting site for Leatherback Turtle and a great spot for surfing. 
What's Included with my stay?
The experience begins with a meet and greet and Liberia airport and escort to the property. Once at the house, guests won´t have to lift a finger thanks to the assistance of household staff including concierge, maids, gardeners, and horsemen, as well as a chef, sous-chef, and waiters to take care of all meals. With a stay at Hacienda Costa Rica, you´ll have access to a 4×4 car to get around easily and a naturalist guide to illuminate local Costa Rican nature on hikes and explorations. Enjoy the use of an array of water toys like kayaks, boogie boards, paddleboards, snorkeling and fishing equipment, in addition to the property´s tennis court and horses. 
How to book Hacienda Costa Rica – Still open for Festive 2023/2024
Ready to experience authentic Costa Rica from the privacy of an estate? Hacienda Costa Rica is not open for reservations to the general public. Journey Costa Rica has preferred access as a booking channel. Contact us for more information and pricing.

Also check out: Hacienda Montezuma, a Private Villa Estate in Costa Rica | Journey Costa Rica