Who´s ready for a deep dive into what makes Costa Rica special? We´ve created a bumper trip – with special and exclusive promotional rates – that we´re super excited to tell you about!
Our exclusive itinerary combines top luxury hotels in Costa Rica (Hacienda AltaGracia & Four Seasons Papagayo), seamless service, and remarkable experiences that take you to the heart of authentic local culture and Costa Rica´s extraordinary natural beauty. We´re here to design the perfect trip for each individual guest, so take this as inspiration and let us know how we can tailor it specially for you.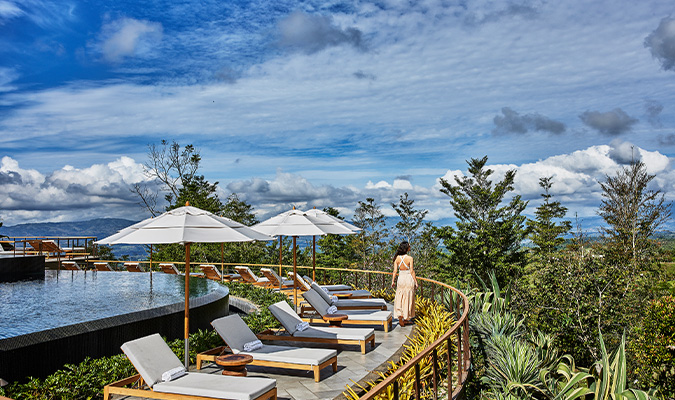 The journey begins upon arrival in San José where you´ll step onto a private charter flight and head southeast to the outstanding Hacienda AltaGracia, Auberge Resorts Collection. More than just a transfer, this is a unique opportunity to sightsee from the skies as you fly over the Talamanca Mountains and touch down in the foothills on the hotel´s private airstrip.

Hacienda AltaGracia
We can´t wait for you to set foot in Alta Gracia´s grounds! 180 acres of rugged, fertile, exuberant land that will be your home for the next four nights. There´s an on-site coffee farm, the chef´s organic gardens, resident horses at the stables, a wellbeing center by NYC´s The Well, three beautiful pools, butterflies, hummingbirds…
Get ready for endless opportunities to explore, relax, and feel inspired while cocooned by pure, wholesome nature. A stay at the hotel is a soulful retreat that integrates next level wellness alongside cultural and adventure activities that are immersed in local communities and ecosystems. Let´s get involved!
Hacienda AltaGracia Activities
Climb onto your e-Mountain Bike and enjoy some invigoration along the hilly roads of the Cedral Valley. Leave the hacienda on the horizon and pedal your heart out passing homes, bridges, the local coffee cooperation, and a river at the top of the valley. The beauty of an e-bike is getting that handy boost when you need it most! Once you´ve cranked up your heart rate a notch or two, turn back and ride a delicious downhill to the hacienda.
One thing we love about Hacienda AltaGracia is its connection to the surrounding community and sustainable collaborations that help to support local businesses. We want you to meet the hotel´s culinary contributors who radiate Costa Rican culture! Get to know Doña Yalile and the story of her family´s coffee cooperative. Sip on a cup of local beans as you hear how the co-op helped AltaGracia plant some 7,000 coffee plants on-property. Doña Tere is the grand master of homemade wine, or ´espiritus´, using an array of local fruits like blackberries, jaboticaba, and tucuico. See how she´s also learnt to magically turn burnt oils from surrounding trout farms into special soaps… The Venegas Romero family stock Hacienda AltaGracia´s menus with homemade concoctions like Greek-style yogurt and a number of cheeses. Take a peek into the generational techniques that are used at the farm as you taste a few sweet and savory bites.
The final day at AltaGracia calls for a cleansing crescendo in nature. The scene is set at the Calientillo River amongst the trees and serenaded by the sounds of nature. Exfoliate your skin with a detoxifying, locally produced coffee scrub and rinse in the refreshing flow of the river, before sinking into a fire-heated herbal river bath, guaranteed to soothe your body and bring a blissful state of mind.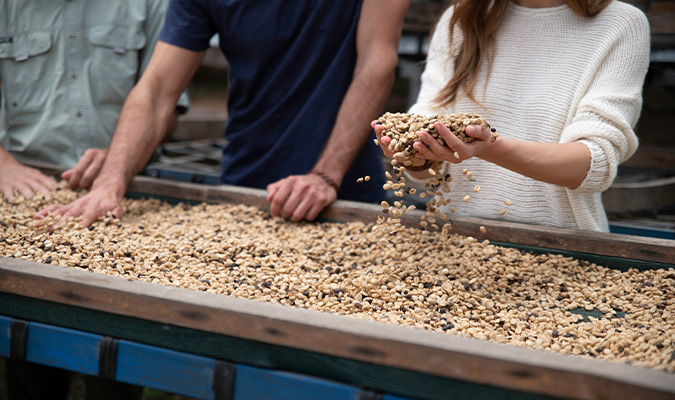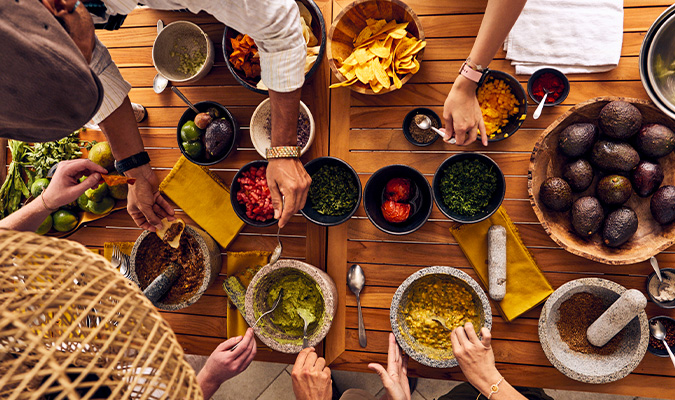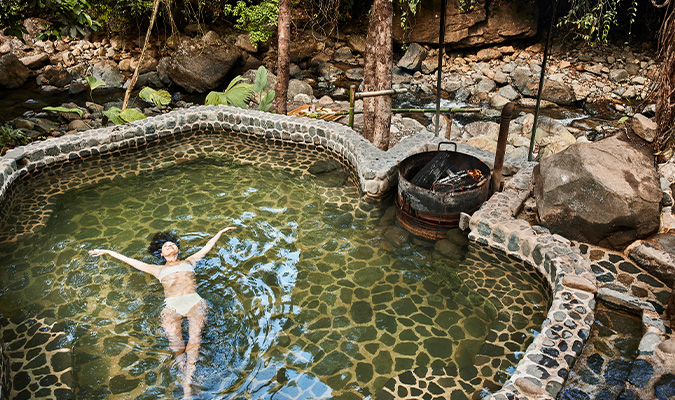 Four Seasons Papagayo
It´s hard to leave Hacienda AltaGracia´s peaceful landscapes and community spirit, we know, so we´ve got the perfect support system lined up. First, hop on a private plane for more stunning views of Costa Rican landscapes, admiring the perfection of Arenal Volcano's conical crater and watching a tropical isthmus take shape. Sprinkled atop this beach-flanked oasis is your next haven for four nights, the Four Seasons Peninsula Papagayo.
Once you´re settled into your new (very luxurious) home, look outside and get your head around the magnitude of the surrounding beauty. The stunning blue waters and mountains of Culebra Bay, immaculate swimming pools lined by swaying palm trees, lush verdant flora, and pristine guest rooms finished with stone, caña brava, and outrageous ocean views.
Four Seasons Papagayo Activities
Get straight into the essence of your location and head out on a luxury sailing boat! Take it at your own pace, snorkeling through interesting coves with your guide, swimming, or relaxing on board and soaking up the sunshine. You´ll visit private beaches with soft sands and enjoy a light lunch after getting to know your new surroundings. Depending on the time of year, sea turtles, dolphins, rays, and even whales might make an appearance!
Continue exploring the tropical surroundings with an exclusive full day adventure just for you! On foot or horseback, walk along gorgeous forest tails to reach La Catarata Las Chorreras where two waterfalls spill into a pool of azure mineral water. The small canyon of volcanic rocks that surrounds the falls and pool makes this an intimate experience and better yet, it will be open exclusively for the use of your group. To round out the day, your private chef will prepare an alfresco lunch at La Chorreras, a truly unique spot for a BBQ!
Your final day in paradise has got it all, boats, fishing, water fun, and a beach cookout. On the way to a stunning private beach, try your hand at fishing from the boat with the chance to grill up your catch of the day at the beach BBQ. Once on secluded sands, you can sunbathe and swim with no one else around, explore the waters with snorkeling gear, or test your balance and strength on paddleboards. Wrap up this exclusive experience with a barbeque spread of chipotle chicken, pico de gallo, corn tortillas, and fresh fruit. A cooler will be on hand, packed with sodas, water, and beers. Crack open a cold drink and make a toast to Costa Rica´s magic!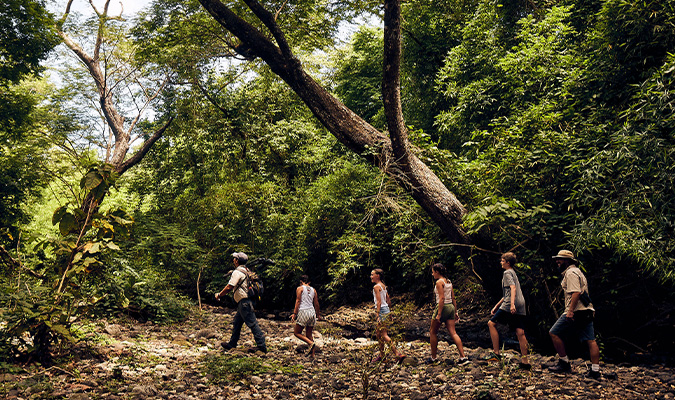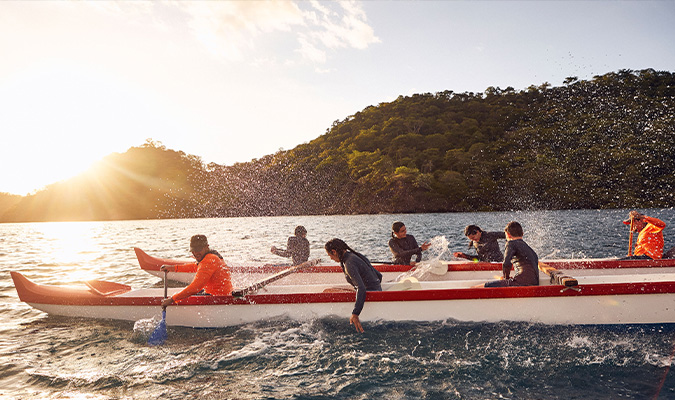 This unforgettable trip taps into the authentic elements that make Costa Rica one of a kind, while doing it in luxury style. You´ll stay at some of the best hotels the country has to offer, meet local producers, take scenic private flights from rolling mountains to sparkling ocean, enjoy special access to nature, and come away with a whole host of memories to tell your friends about!
Start Planning your Trip to Costa Rica: Hacienda AltaGracia and Four Seasons Papagayo
Our signature itinerary includes special, exclusive promotions on hotels and experiences – available for a limited time. Price starts at $9,500 USD based on four people traveling and includes:
– 4 nights in a One Bedroom Suite at Hacienda AltaGracia
– 4 nights in a Canopy One Bedroom at Four Seasons Peninsula Papagayo
– 2 private charter flights (SJO – AltaGracia + AltaGracia – LIR)
– private transfers
– private waterfall experience
– private sailboat excursion
– private BBQ on the beach.
Get in touch with the Journey Costa Rica team to start planning and tell us how you'd like to customize this trip. We'll here to design the perfect vacation for each of our travelers!