2022 is the year Journey Mexico spread our wings in Costa Rica, pouring expertise, creativity, and passion into creating unforgettable travel experiences for the sophisticated traveler. From our own wonderful adventures around the world, we understand the transformational impact that authentic, truly exploratory travel can have, while possessing the know how to make your journey a comfortable one. Our expert team at Journey Costa Rica is ready to transport you to gorgeous ecolodges in the breathtaking cloud forests of Monteverde, to the fertile volcanic soils that grow perfect Arabica coffee beans, and on once-in-a-lifetime expeditions to climb Mount Chirripó. As we launch into this new chapter, we´re glad to offer our guests imaginative luxury travel experiences built on decades of experience in the industry. Here´s how the story began!


Meet Zachary Rabinor
Meet Zachary Rabinor, an innovator, travel connoisseur, and surf fanatic. Born and raised in New York, while studying at Cornell University in the late 80s Zach spotted a friend´s ¨Surf Costa Rica¨ t-shirt and got himself invited for Christmas. Humbled by the country´s wild beauty, as well as the kindness and worldliness of his Costa Rican companions, it was an eye-opening trip that planted the seeds for more exploration.
After finishing his studies, with backpacking trips in between to Hawaii and Mexico, a young Zach eager for adventure, and waves, set out to Maui. He spent a year working on an organic farm learning about agriculture, vegetarianism and raw foodism, with every spare second dedicated to those amazing Hawaii swells. The next few years were packed with experiences: studying Spanish and helping a friend build a home back in Costa Rica, surfing, road tripping down to Ecuador through Panama and Colombia, practicing Spanish, stowing away on cargo ships to surf and camp on the Galapagos Islands, and finally teaching English in Cuenca, Ecuador. By the turn of the century, Zach was studying a Master's in Public and International Affairs with a focus on Sustainable Travel and International Business. Alongside working in finance for a couple of years, he worked for the conservation Non-profit Wildcoast, leading groups down through Baja California to raise funds for land conservation and endangered species protection. In 2003, Zach channeled his skills and a strong belief in the transformative power of travel into founding his own project, Journey Mexico. Now the authority on luxury travel experiences in Mexico, Journey has been helping travelers from all around the world create their own remarkable memories for almost 20 years.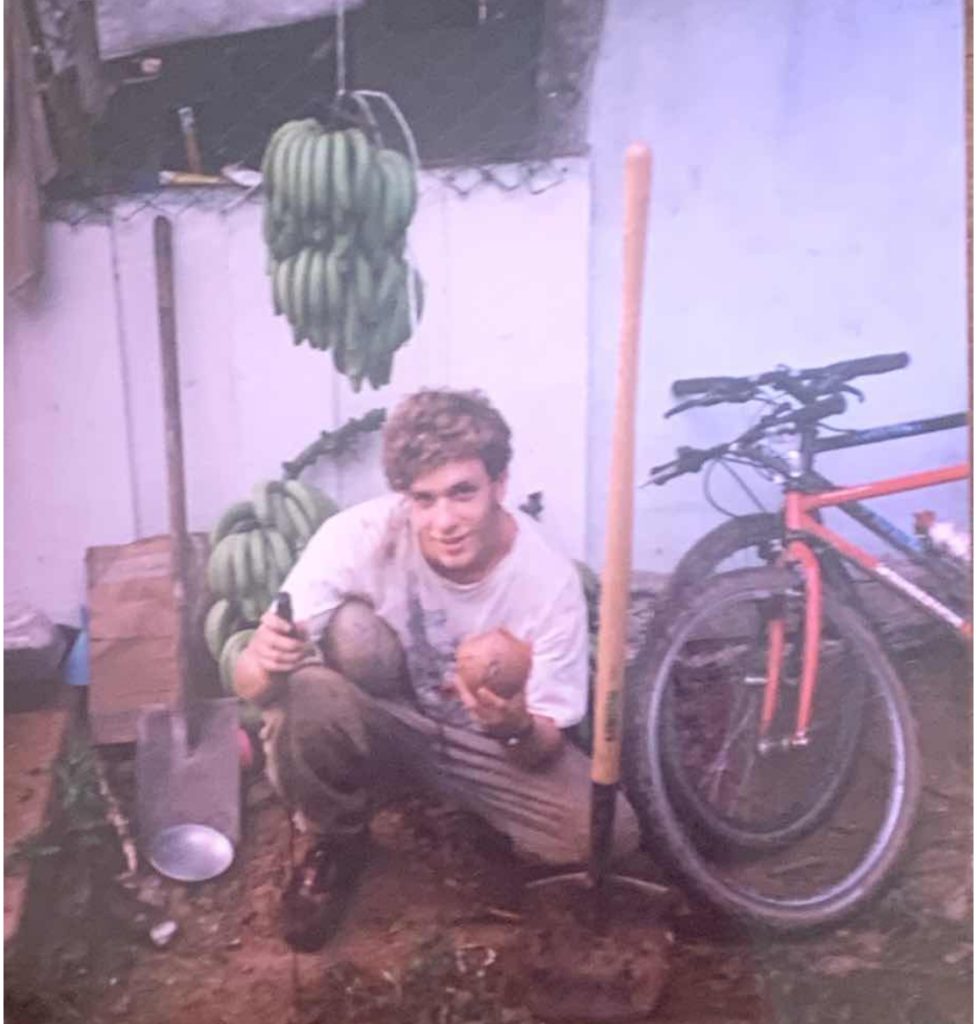 Meet Javier Echecopar
While Zach was learning from the Ticos and dropping into waves, a youthful Javier Echecopar was earning his stripes as a high-altitude mountain guide in the peaks of Chile and Argentina. He would later climb Mount Kilimanjaro with a luxury travel company and was amazed at the ingenuity used to challenge the notion of comfort on a mountainside. Multi-course dinners and sleeping cots felt like a far cry from the basic equipment of his mountain guiding days. Javier´s early life took him all over, with his childhood years spent in Peru, Indiana and New Orleans, before his family moved to Chile where he eventually studied Sociology and International Relations at the Catholic University of Chile, as well as Marketing at Adolfo Ibanez University.
In between studying at college and leading guests to new heights, Javier complimented his growing experience in the travel industry with work at luxury hotels like the Ritz-Carlton and Hotel Jerome in Aspen´s Rocky Mountains. Soon after, he directed his creativity and passion into founding his own travel company in Chile, leading clients on specialized photography tours. For the past decade, Javier has been using his thoughtfulness, energy, and imaginative ideas to create luxury trips with award-winning luxury travel company, Abercrombie & Kent, while based in both Chile and New York.
With a shared affinity for the great outdoors, Javier and his family took a three-week road trip to experience Costa Rica´s natural beauty. The gorgeous beaches and abundance of wildlife that the country is celebrated for went above and beyond expectations, but the Echecopar family was blown away by the unique relationship they witnessed between people and nature. Javier was inspired by the Ticos´ radical commitment to the environment, born from a deep understanding that access to pristine nature is a sustainable source of happiness. He immediately knew that Costa Rica could offer travelers life-changing lessons on how to measure success, both individually and as a collective.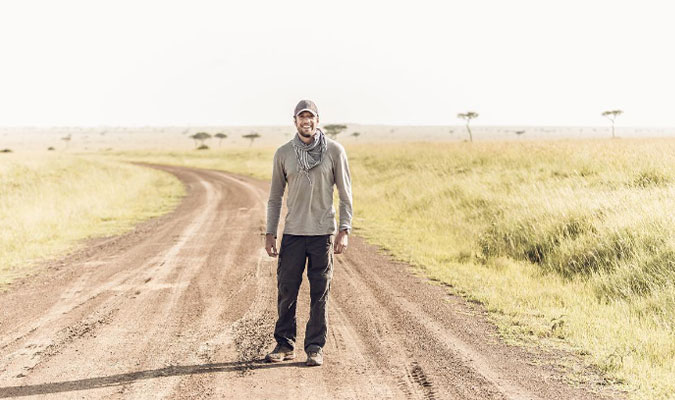 Coming Together
With decades of experience in the luxury travel industry and a similar outlook on life, it was only a matter of time until our protagonists' paths crossed. Through travel events and meetings with friends, Javier and Zach discovered a mutual belief in travel as an important way to make a connection with the world. They shared such a close travel style that they would both embark on epic family road trips across South America in the coming years! Keen to collaborate, the stars aligned when Journey Mexico planned an expansion into Costa Rica, bringing together a multi-talented team with Journey´s co-partners, Rebecca Scotti and Matteo Luthi.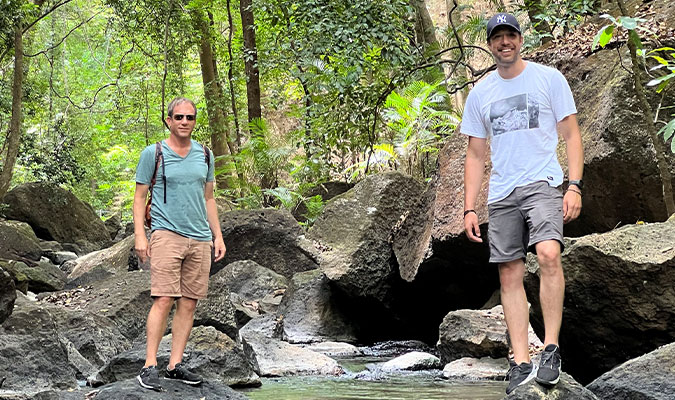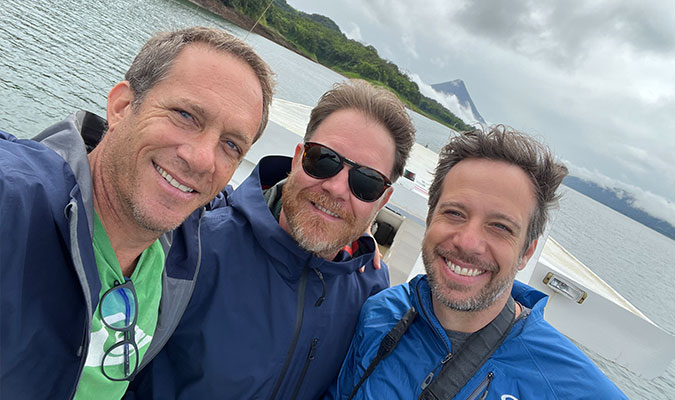 At Journey Costa Rica, we´re excited to channel years of experience in the luxury travel industry into creating authentic and memorable experiences in Costa Rica. We understand that high-touch service, operational excellence, and a personalized experience make all the difference, as do travel journeys that challenge perspectives and draw us out of our comfort zone.